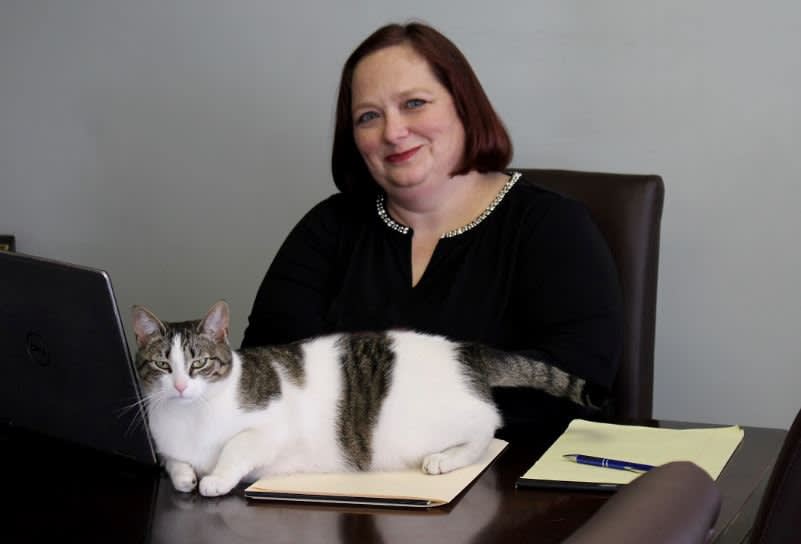 Attorney Laurinda J. Voelcker has over twenty years of experience helping clients in Northern and Central Pennsylvania. Born and raised in Danville, Laurinda is an active and visible member of the Danville community. She graduated from the Danville Area High School with the Class of 1988. Laurinda graduated from Boston University in 1991with a major in Political Science and then graduated in 1998 with a Juris Doctor degree (J.D.) from the Sturm College of Law at the University of Denver.
The Voelcker family has been an active part of the community since Laurinda's great grandfather opened Henry Voelcker Inc. Beer Distributor in 1912. Laurinda is a member of the Columbia/Montour Bar Association, Soroptimist International of Montour County, American Legion Auxiliary post 40 and East End Fire Hall. She previously served on the boards of directors of the Danville Area Community Center and the Women's Center. She admires and supports the Animal Resource Center and PA Pets.
Voelcker & Wagner law firm is a member of the Danville Business Alliance and a sponsor of the annual golf tournament for the Gatehouse Transitional shelter.
Prior to law school, Attorney Voelcker worked for several years as a counselor and assistant supervisor at a homeless shelter in Boston, Massachusetts. After law school, she worked for several years in Schuylkill County, Pennsylvania at Mid Penn Legal Services providing desperately needed legal services for low income individuals. She then worked for nine years as corporate counsel at Remit Corporation in Bloomsburg where she litigated throughout the Commonwealth. She went into private practice in 2012.
Attorney Voelcker presently serves clients in Montour, Columbia, Union, and Northumberland Counties; as well as other areas throughout the Susquehanna Valley and Northern and Central Pennsylvania.
Attorney Voelcker's areas of practice include, but are not limited to: divorce, custody, child and spousal support, alimony, estate probate and administration, trusts, estates and estate planning, business law, real estate agreements of sale, contracts, rental and lease agreements, will contests, special needs trusts, and many more as her clients' needs dictate.